Same-Day Document Scans
|
Virtual Business Address
|
Business Formation Illinois
What is a Registered Agent?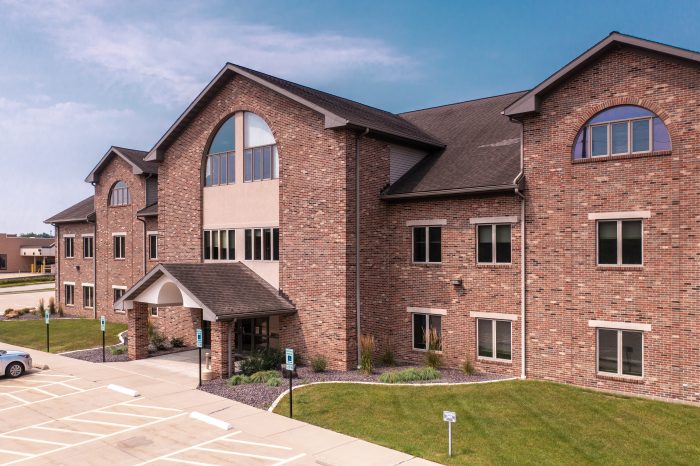 All for a low price that never changes.
Our Registered Agent Service in Illinois Includes
Same-day document delivery, in real-time
Total compliance monitoring year round
Legitimate use of our commercial office address in Springfield
Service of process scanned into your online account immediately
Pre-populated business filings and forms in your online account
Easy to understand filing guides for DIY business filings
No forwarding fees, no hidden fees, no upsells… ever
Regular annual report reminders and tax notifications
As part of our dedication to fast, efficient service, we also WALK IN your Illinois Secretary of State expedited filings. While some filings can be done online fast, many filings can ONLY be done by mail or in person. But a weird thing about the Illinois Secretary of State — mailed filings can't be expedited. And mailed filings can take over a month to be processed.
That's why we take your expedited filings over ourselves so you get the fastest service possible. Our building is just 10 minutes away from the Illinois Secretary of State Corporations Division in Springfield. Some of the most common expedited filings we walk in are for foreign LLCs, foreign corporations and amendments – filings that can't be submitted online.
Illinois Compliance
As your registered agent in Illinois, we will keep you informed about legal compliance requirements. Every business in the State must maintain good standing with the Secretary of State or else face various penalties.
An Illinois corporation is required to file an Annual Report each year. The deadline is the day before your anniversary month. If you incorporated in July, then you must file an Illinois Annual Report by the last day of June. The filing fee is $75. In addition, corporations must pay a Illinois franchise tax.
An Illinois LLC must file an Annual Report each year. The deadline is the day before your anniversary month. If you formed your LLC in February, then you must file an Annual Report by the final day of January. The fee is $75.

Affordable Registered Agent Services In Illinois
A lot of people think if you're going to hire an Illinois registered agent, you have to find one in Chicago. Out here in Springfield, we know that's not the case. In fact, we can give you the same high-quality service at a better price, because our cost of doing business is lower in Springfield.
We're a small, local office. When you hire Illinois Registered Office LLC, you can rest assured that you're not signing a check to some corporate conglomerate. You're dealing with a local company dedicated to local businesses and our Springfield community. Nobody knows Illinois business better than we do.
Signing up for our service won't just save you money, it'll save you something even more valuable: time. We have the fastest, most efficient business filing system in the industry. We know all the ins and outs of business filings in Illinois. This is what we do every day. You'll have an online account in under ten minutes, and with our user-friendly tips and guides, you'll know exactly which filings you need to do and exactly how to do them. And our friendly, knowledgeable staff is always here to help.
Do I Need a Registered Agent?
Illinois state statutes (805 ILCS 5/5.05) require business entities to appoint and continuously maintain a registered agent and registered office within the state. The law allows the general public, as well as government agencies, a reliable way of contacting your business. This is mostly in the event of a lawsuit. When your company is sued, service of process (notification of a lawsuit) will be delivered to your registered agent.
Why Do I Need An Illinois Registered Agent
Illinois state law requires all business entities to designate a registered agent. When you form your company with the Secretary of State, your filing will be rejected without a registered agent. Registered agent service guarantees that the general public and government agencies have a reliable way of contacting business entities when lawsuits are brought against the company.
How is Service of Process Delivered?
When your company is involved in a lawsuit, the court issues a notification called a service of process. This is delivered to your Illinois registered agent. As your registered agent, we accept the service of process on behalf of your business.
We will then upload your service of process into your secure online account and notify you immediately. This gives you instant access to your legal documents, allowing you to make a swift and informed decision.
All of your service of process and other legal correspondence that we receive are stored in your online account so that you can easily access them whenever you need to.
Can I Be My Own Registered Agent in Illinois?
LLCs and Corporations cannot act as their own registered agents in Illinois. You are required to appoint one. You can hire Illinois Registered Office LLC for only $49 per year.
Who Can Serve as an Illinois Registered Agent?
The Illinois Business Corporation Act of 1983 lays out the basic rules regarding registered agents. An Illinois registered agent must be:
An individual resident of the State
A domestic corporation, LLC, limited partnership or limited liability partnership
A foreign corporation, LLC, LP or LLP registered within the State
In all cases, a registered agent in Illinois must maintain a physical address within the State where service of process can be delivered during normal business hours.
How to Appoint an Illinois Registered Agent
A registered agent is appointed when you form your business entity. This is done on your formation documents.
An LLC appoints a registered agent on its Articles of Organization.
A corporation designates a registered agent on its Articles of Incorporation.
Requirements for Illinois Registered Agents
Register and maintain a registered office with the State of Illinois
Accept official mail from the Secretary of State on behalf of clients
Keep regular business hours year-round to accept certified mail
Deliver all documents to clients in a reasonable time frame
Sign for all service of process on behalf of clients
Contact clients whenever documents are accepted and signed for